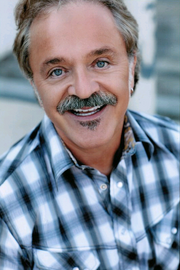 James Jonah "Jim" Cummings is an American voice actor and singer who has voiced many Disney characters in several Disney productions.
Jim was born in Youngstown, Ohio, and later moved to New Orleans where he was worked on Mardi Gras floats and as a door-to-salesman, he then moved to California where he worked odd jobs before he got into voice acting. Cummings is known for his ability to mimic Sterling Holloway's high voice.
His most notable characters for Disney are Darkwing Duck, Winnie the Pooh, Tigger, Pete, Big Bad Wolf, Ray, Cheshire Cat, King Louie, Bonkers D. Bobcat and various other characters listed below.